What We Do

Solve Problems
We advise government leaders - at all levels - on innovative ways technology can help solve pressing public problems.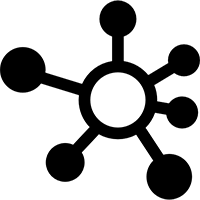 Connect the Dots
We connect possible applications of technology with the policy and management needed to govern it through an overarching, informed, and long term perspective.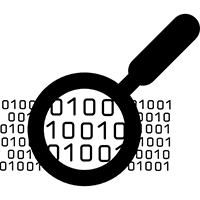 Analyze and Apply Data
We leverage data gathering and analytics to deliver informed and thorough programs and services that can transform the lives of citizens.

Build Collaboration Networks
We build relationships, trust, and the shared vision needed for diverse and disparate organizations to collaborate and cooperate on projects.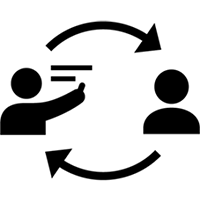 Share Research and Results
We lead an international research community in the education of the next generation of public sector leaders.
---
Our Achievements
25 Years of Expertise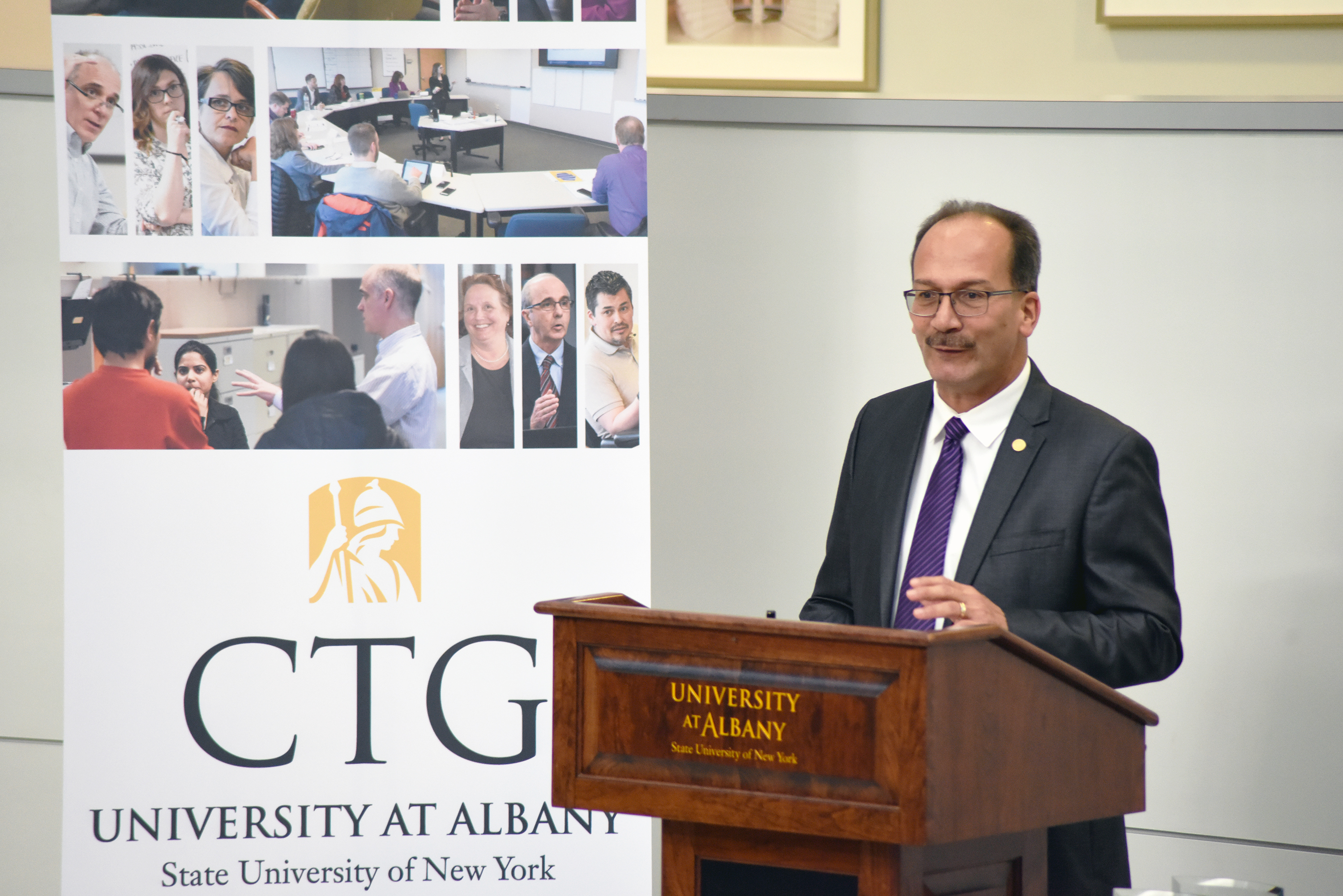 Throughout the last 25 years, CTG UAlbany built on the vision of our founders and is now a trusted advisor and leader in digital government research, practice and education. Browse through our 25-year history
Founder's Award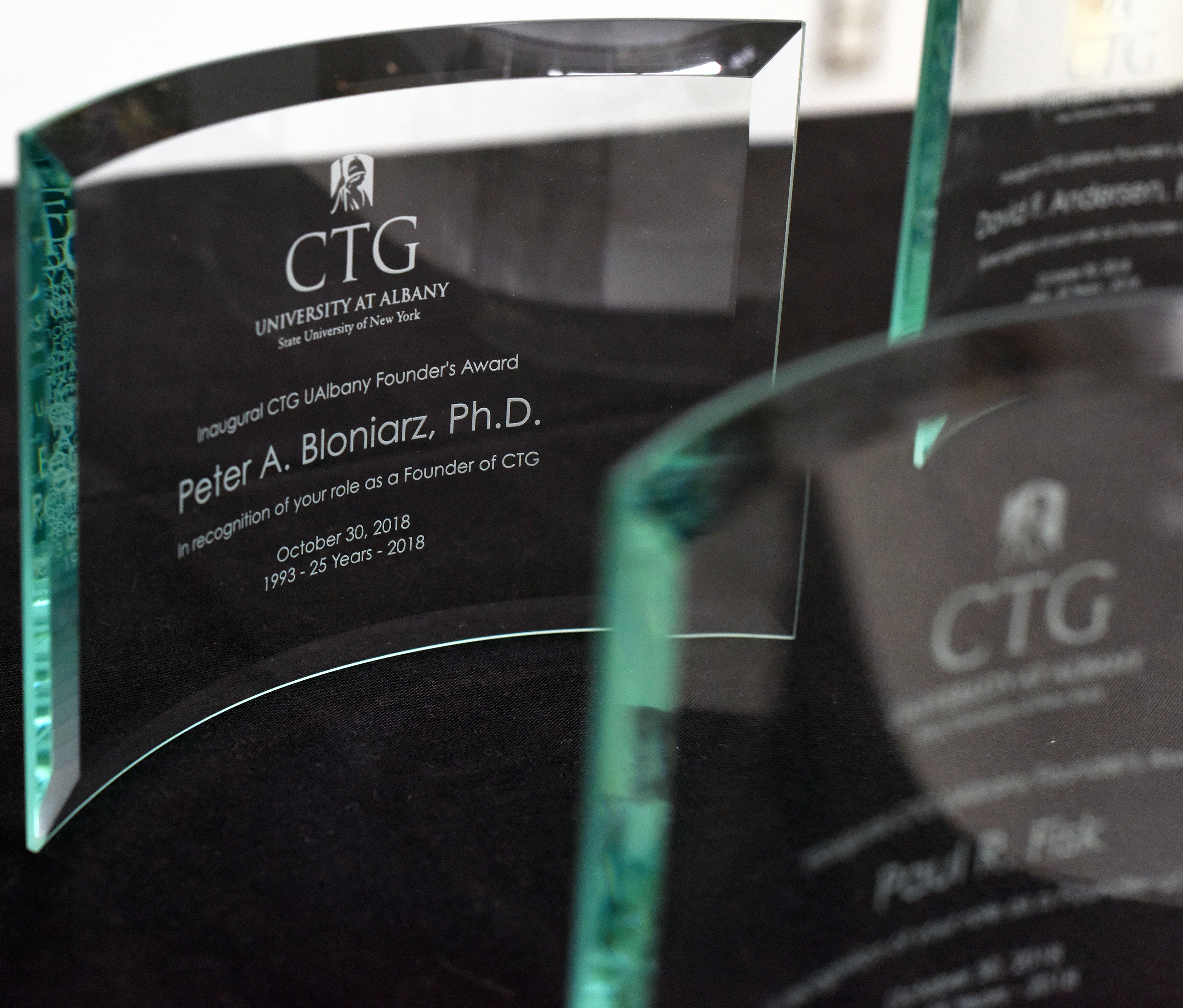 We present the CTG UAlbany Founder's Award annually to individuals who exemplify the vision of our founders and their commitment to creating value for citizens through policy, management and technology innovations in the public sector. Full List of Honorees
Clients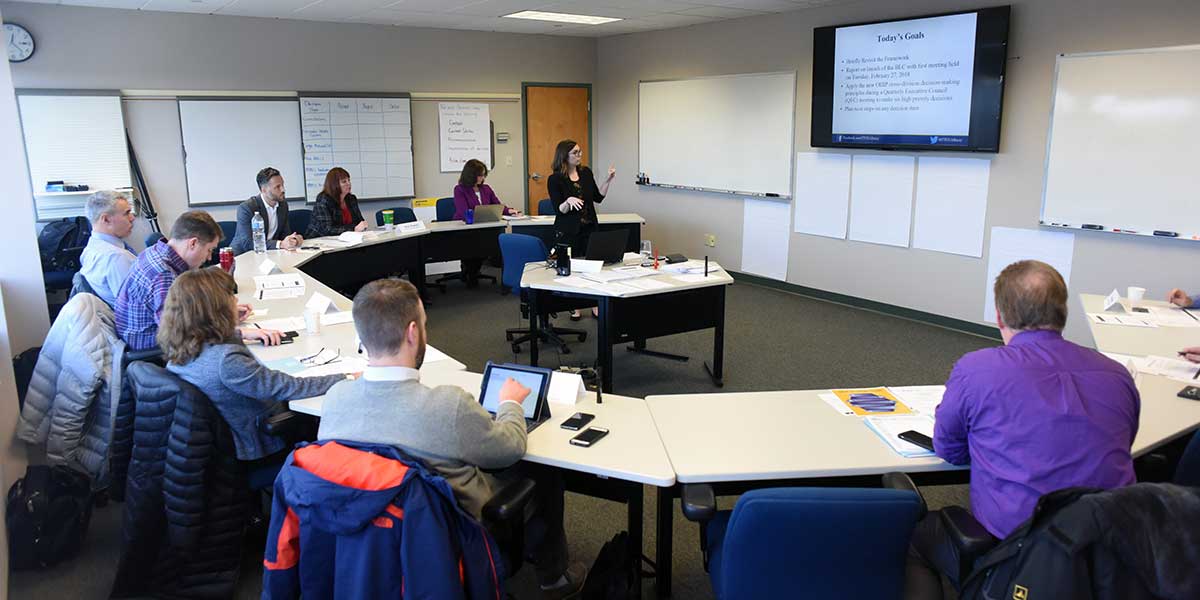 We have collaborated with over 150 government agencies, 70 private companies, 70 academic institutions and 40 nonprofit organizations.
Projects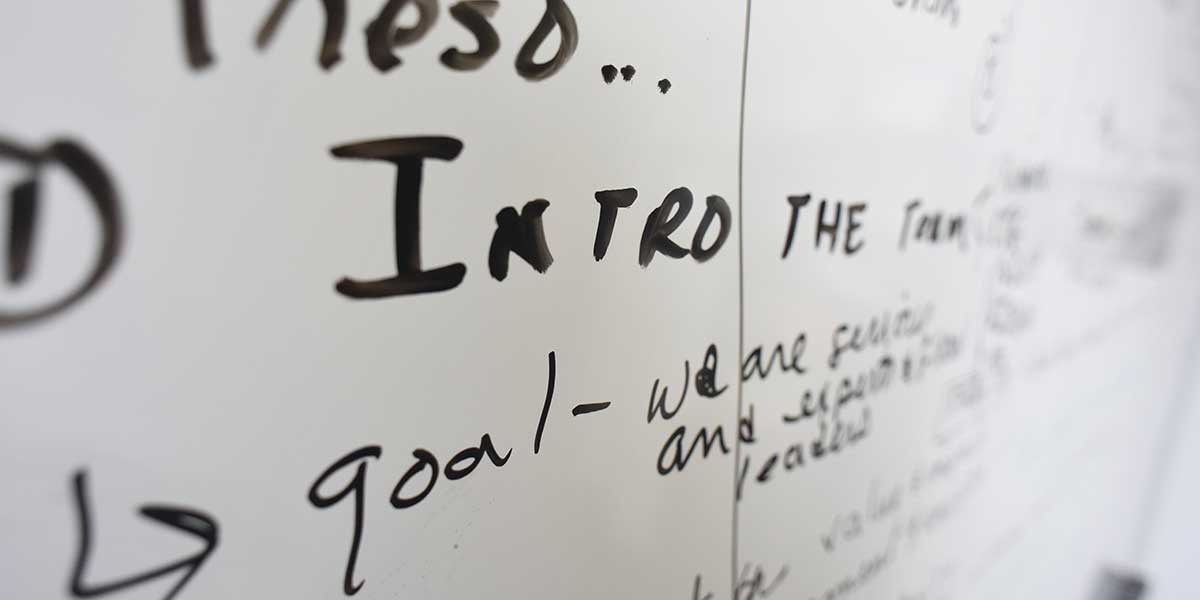 We have produced more than 120 guides, reports, and online resources issued to support the work of government professionals. We have also authored over 300 scholarly articles that have contributed to the field of research on IT innovation in government organizations.
Awards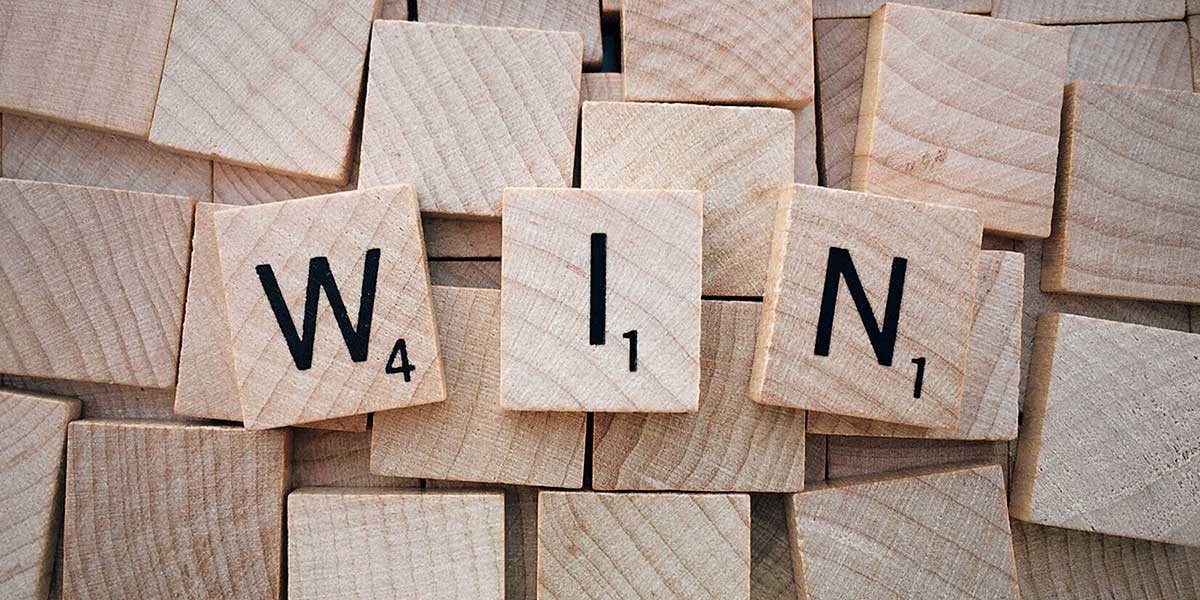 We have won over 20 awards recognizing our contributions to the field and innovative approaches.
Prototypes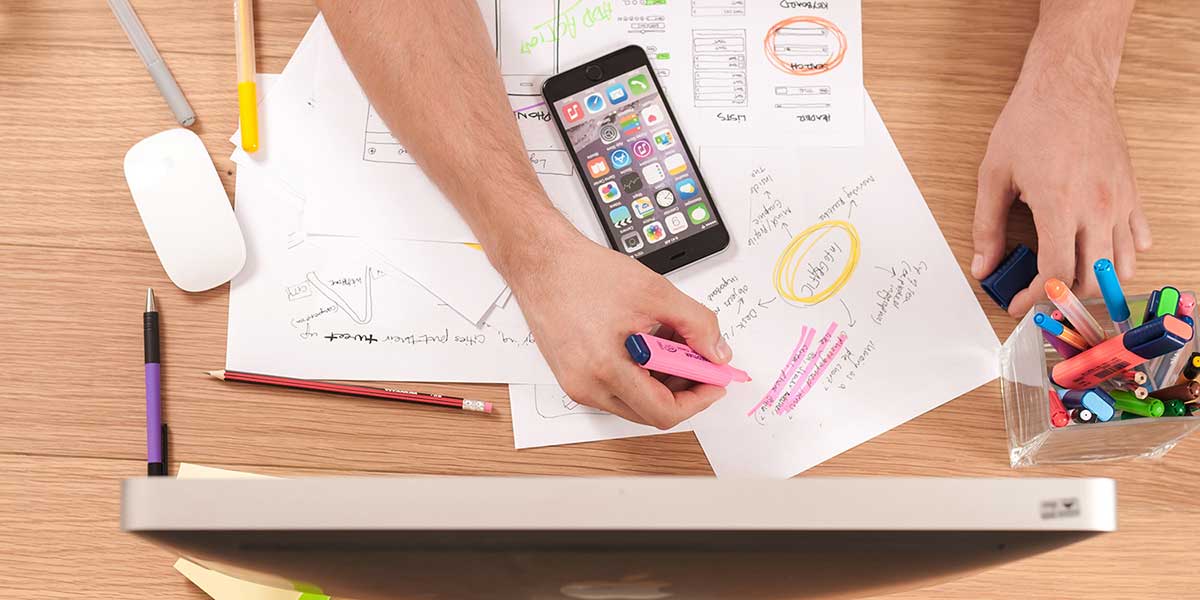 We have developed over 12 prototype systems for a variety of applications, while also answering critical policy, management, organizational, and technical questions.
Grants
We have obtained over $10 million of funding through over 40 research grants and fee-for-service contracts.
Coaching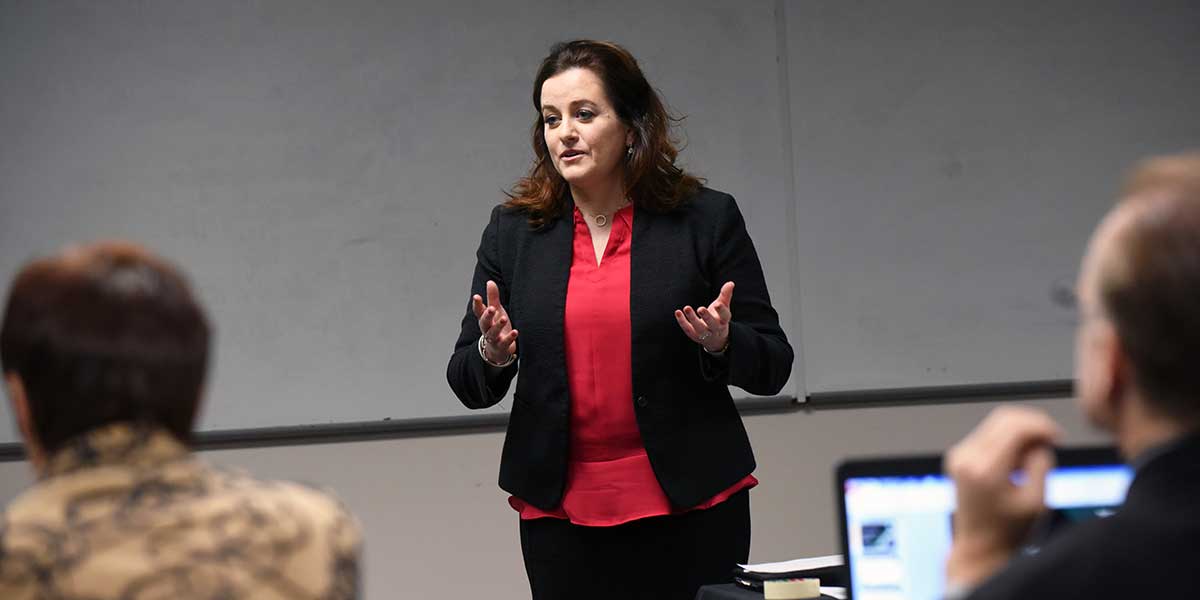 We have administered over 350 training sessions, workshops, and conference presentations.
Students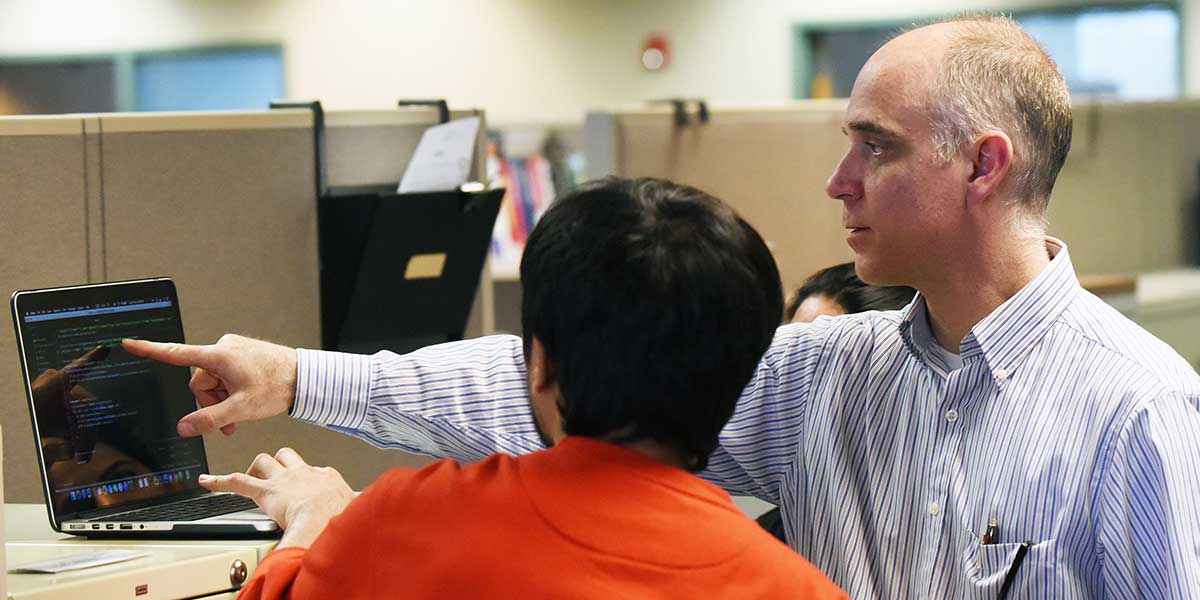 We have supported more than 25 doctoral dissertations and masters students.
Partnerships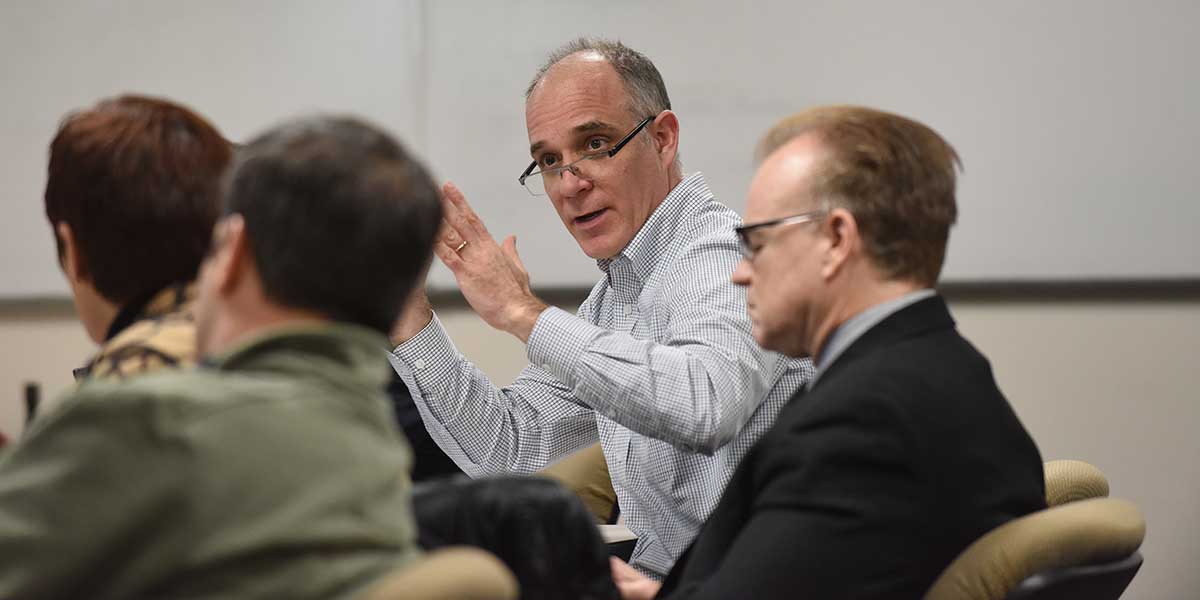 We have completed over 75 partnership projects, producing outcomes that have helped state, local, and federal government agencies improve their services and operations.
---
Work With Us
The best way to get in touch with us is by email at info@ctg.albany.edu.
CTG at UAlbany engages in research, advising, and partnership projects at the local, state, federal, and international levels.
We are a home to some of the world's leading digital government scholars and practitioners.
While every project differs in scope and scale, each one has the same goal: help build new capability to sustainably solve complex and dynamic public problems.
We also routinely publish research and guides, conduct leadership development seminars and create proof of concept prototypes for emerging technologies.
Our work is funded through research grants and contracts with government agencies, not-for-profits, and the private sector, providing many ways to work with us.
If you would like to talk, please get in touch!
---
Global Advisory Board
In today's complex and interconnected world, it is critical for organizations like CTG to include many different points of view to help focus our work.
To do this we seek input from high-level experts spearheading groundbreaking work in various industries around the world. These experts comprise our Global Advisory Board.
The Board focuses on policy, management and technical challenges facing governments. The Board collaborates with CTG to advise how we can best contribute to the international dialogue and to the efforts of organizations and governments across the globe.
Members regularly convene to engage in productive discussions with international colleagues.
Meet the Global Advisory Board
---
Directions to CTG
Physical/GPS Address
UAB 120
1215 Western Ave
Albany, NY 12203
Phone
518-442-3892
Google Maps
Printable Directions
From Albany International Airport
Head southeast on NY-155 E
Turn right to merge onto I-87 S
Keep left to continue on Adirondack Northway/I-87 S
At end of Northway, turn left onto US-20 E
Destinaton is 1.3 miles on left, UAB, 1215 Western Ave
CTG UAlbany is located on the first floor, UAB 120
From points South
North on I-87 N (Thruway) to Exit 24 (

I-87 N

/

I-90 E

toward

Albany

/

Montreal)

Continue onto

I-87 N

/

I-90 E, keep right

Take exit 1S toward US-20/Western Ave
Merge onto Adirondack Northway I-87 S, keep left
At end of Northway, turn left onto US-20 E
Destinaton is 1.3 miles on left, UAB, 1215 Western Ave
CTG UAlbany is located on the first floor, UAB 120
From the North
Take Adirondack Northway I-87 S
Keep left to stay on Adirondack Northway I-87 S
At end of Northway, turn left onto US-20 E
Destinaton is 1.3 miles on left, UAB, 1215 Western Ave
CTG UAlbany is located on the first floor, UAB 120
From the West
East on I-90 (Thruway) to Exit 24 (

I-87 N

/

I-90 E

toward

Albany

/

Montreal)

Continue onto

I-87 N

/

I-90 E, keep right

Take exit 1S toward US-20/Western Ave
Merge onto Adirondack Northway I-87 S, keep left
At end of Northway, turn left onto US-20 E
Destinaton is 1.3 miles on left, UAB, 1215 Western Ave
CTG UAlbany is located on the first floor, UAB 120
From the East
Follow I-90 West to Exit 3 (State Offices).
Continue on Campus Access Road (1.6 miles)
Stay right to continue on Campus Access Road/Soc Ring Rd
Turn right onto State Campus Rd toward US-20 (Western Ave)
Turn rignt onto Western Ave /US-20 W
Destinaton is .5 miles on right, UAB, 1215 Western Ave
CTG UAlbany is located on the first floor, UAB 120
---