UAlbany study analyses how Chinese citizens, government use microblogging in an emergency situation
On March 4, 2013, a Chinese citizen saw a bunch of dead pig bodies floating upstream of the Huangpu River near Shanghai. The river supplies the 24 million residents of China's largest city with some of their drinking water.
As anyone with a smartphone would do, that citizen posted an update on the Chinese version of Twitter, Weibo.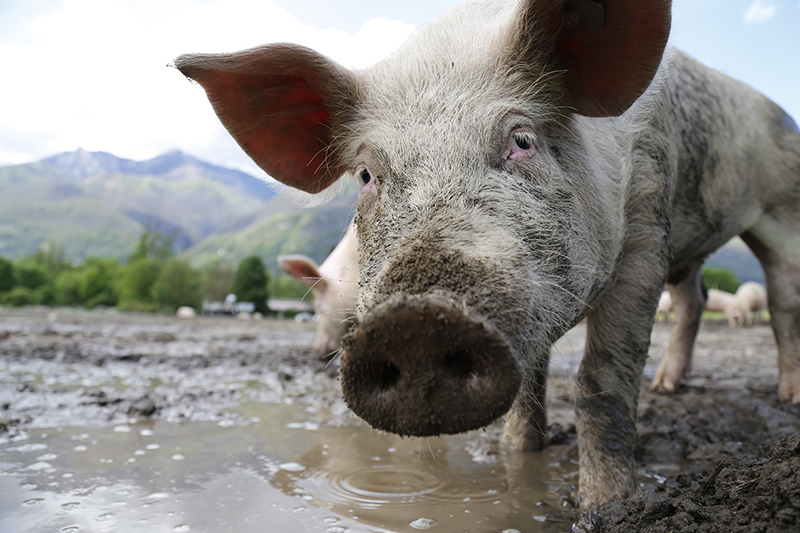 The swine went viral.
Thousands of accusations and concerns about health and safety flew across the microblogging site over the next month.
University at Albany graduate student Qianli Yuan and CTG UAlbany's Associate Research Director Mila Gascó explored the ramifications of the event in, "Citizens' use of microblogging and government communication during emergencies: A case study on water contamination in Shanghai." The study was published on April 2 in the peer-reviewed online journal First Monday.
"Microblogging is not just another communication channel. It adds complexity to crisis management and requires crisis responders to further explain their actions online," Yuan said in the study. He is a Ph.D. student in the Department of Public Administration and Policy within the Rockefeller College of Public Affairs and Policy. "Microblogging changes the ecosystem of communication and governmental agencies should be aware of the need to manage crises both off-line and online."
"Both citizens and government agencies have to go beyond traditional communications. They can unleash the full potential of microblogging, and social media generally speaking, during emergency situations for both coordination and collaboration," Gasco said. Beyond CTG UAlbany, Gasco is an Associate Research Professor in Rockefeller College. "The creation of a community around an incident could foster collaboration and peer-to-peer communications (rather than top-down or bottom-up strategies). That is an interesting idea that deserves further attention."
Overall, 16,000 dead pigs were fished out of the river. Local governments in Shanghai identified the city of Jiaxing as the source of the contamination, while both the city the Zhejiang provincial government denied the accusation. The absence of conclusive explanations led to a wide-ranged online discussion on the cause of the incident and the effectiveness of the governmental response.
This all transpired inside of a month, but the conversations on Weibo lingered throughout 2013 and into 2014.
"Concerns change throughout a crisis [and] will find their expression on social media. Using the combination of sentiment and content analysis, channels such as Weibo.com are excellent indicators for changes in the type of concerns and information requirements. That enable governments to adjust communication strategies and to address more accurate and needs-oriented messages," Yuan said.
While most current research has focused on how microblogging platforms have been used by governments during natural disasters (hurricanes, floods, etc.) and man-made crisis situations (2011 United Kingdom riots, 2013 Boston Marathon bombings, etc.), this is one of the first studies to focus primarily on how citizens engage with first responders and public organizations. Comparing citizens' and public organizations' use of microblogging will allow researchers to further explore links between public opinions and government communication in the future.
Yuan and Gasco collected and analyzed 1,834 messages posted by citizens from March 4-28 (the height of the crisis) from Weibo. The team also collected official microblogging messages from seven governmental agencies who participated in the emergency response.
Researchers found that citizens used Weibo in four ways:
to express safety concerns
to deliberate the cause
to provide suggestions to help
to assess the government's responses
On the government side, researchers pointed out that Chinese officials relied on pushing out messages to citizens, but did not focus on pulling in messages from citizen. The power of that interaction could have made the government's response, at least, seem more effective.
"Both citizens and government agencies have to go beyond traditional communications. They can unleash the full potential of microblogging, and social media generally speaking, during emergency situations for both coordination and collaboration," Gasco said. "The creation of a community around an incident could foster collaboration and peer-to-peer communications (rather than top-down or bottom-up strategies). That is an interesting idea that deserves further attention."