CTG UAlbany's Director of Administration and Finance Jane Krumm-Schwan was one of five members of the University at Albany staff to win the 2017-18 President's Excellence Award in Professional Service on May 2.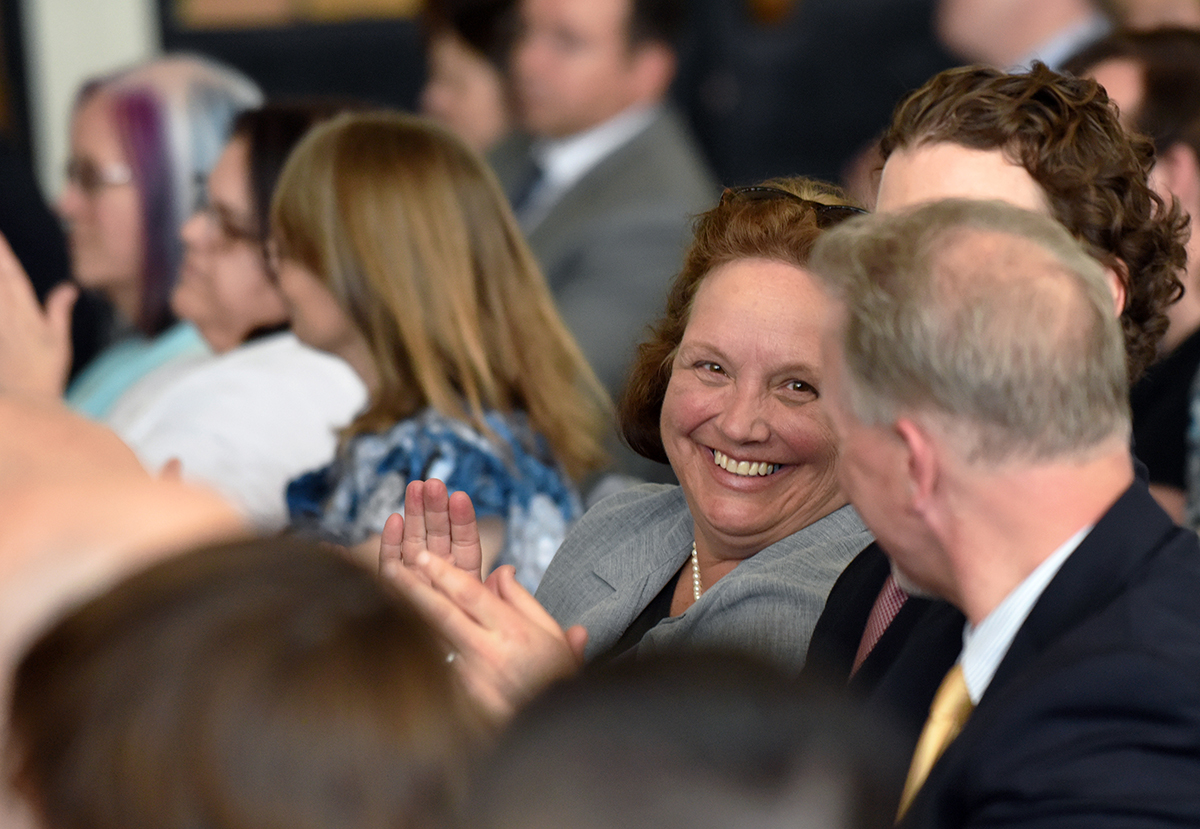 The award recognizes individuals who have repeatedly sought improvement of themselves, their campuses the State University and, in doing so, have transcended the normal definitions of excellence.
Krumm-Schwan is responsible for managing CTG's financial planning and budgeting, grants administration, contract management, human resources, facility management and business administration.
She has over 35 years of experience in financial management, business operations, administration, and human resources within the higher education, nonprofit and corporate sector. She has experience in computer network administration and information system implementations in purchasing, financial management and healthcare systems. Before joining CTG she worked with the American Heart Association, Family and Children Services, YWCA, Cornell University and Ithaca College.
Awards were also honored to those that excelled in teaching, academic service, librarianship, support service, and research and creative activities.