Researchers at CTG UAlbany continue to lead the conversation about – and be recognized for their insights on – open data and international governments.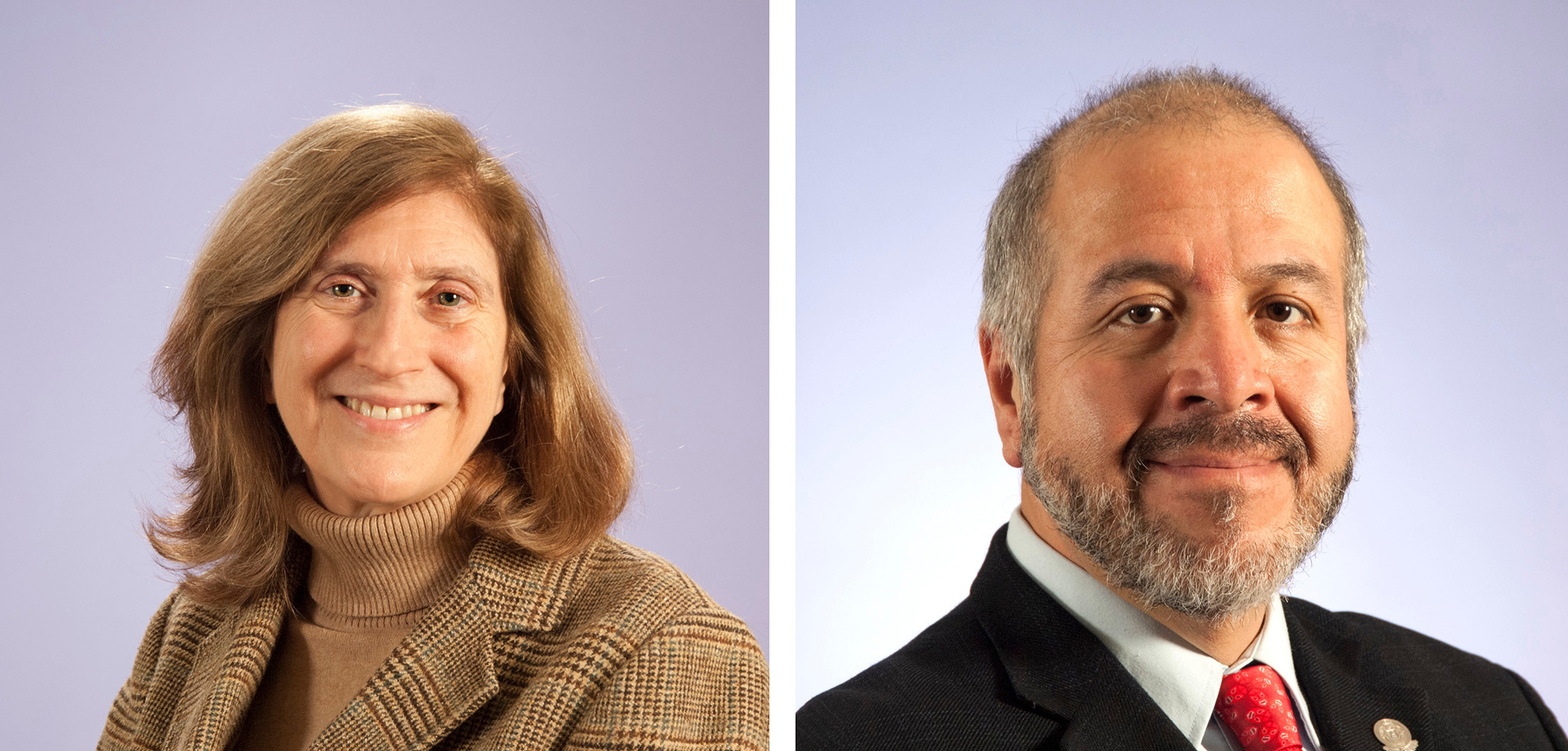 CTG UAlbany past visiting scholar Evgeny Styrin and faculty fellows Luis Felipe Luna-Reyes and Teresa M. Harrison, won the Emerald Literati Network's 2018 Outstanding Paper Award for Excellence for their paper, "Open data ecosystems: an international comparison," this past summer.
The paper appeared in the first issue of the 11th volume of the journal Transforming Government: People, Process and Policy in January 2017 which was a special issue focused on value creation in open government.
Researchers compared the open government data (OGD) ecosystems in Mexico, Russia and the United States. They found that OGD ecosystems depend on active promotion and incentives offered by governments.
"[The paper is an] effort to extract major points of similarity and differentiation between these countries and trace how variations may be related to context-specific historical problems and politics," researchers said. "[We did this] by focusing on different national demands that have given rise to open data ecosystems, variations in policy and implementation of open data practices, and the common challenges that each country faces in institutionalizing OGD programs beyond the tenures of current executives."
"[We found] the ecosystem metaphor useful in understanding the interactions among policy, management practices and society. OGD ecosystems occur naturally, but they also depend on the active promotion and incentives offered by government as one of the key stakeholders in the ecosystem," researchers concluded.
Styrin currently teaches at the Higher School of Economics in the National Research University in Moscow, Russia.
Luna-Reyes is an Associate Professor in UAlbany's Department of Public Administration and Policy in the Rockefeller College of Public Affairs and Policy, while Harrison is a Professor in UAlbany's Department of Communication in the College of Arts and Sciences.
The United Kingdom-based Emerald Publishing manages the awards and a portfolio of nearly 300 journals, more than 2,500 books and over 1,500 teaching cases. According to emeraldgrouppublishing.com, "The awards celebrate and reward the outstanding contributions of authors and reviewers to scholarly research."
Awards are based on six areas: internationality; diversity; support for scholarly research; encouragement of applied research (impact); commitment to high-quality scholarship; and a desire to ensure reader, author and customer experience is the best it can be.
The researchers came together to work on the paper through previous collaborations at CTG UAlbany. Formerly referred to as the Center for Technology in Government, CTG UAlbany is a research institute that aims to transform public services through innovations in management, policy and technology.