UAlbany Researchers study how governments can be active, well-connected, and needed participants in social media debates
From the new Star Wars movie to a change in a public parking schedule to get the unvarnished truth about how most people feel about anything just check their Facebook or Twitter feeds.
Social media has taken over as the primary public debate tool of the 21st century and, according to researchers at the University at Albany, local governments can play a major role in these debates even if they don't initiate them.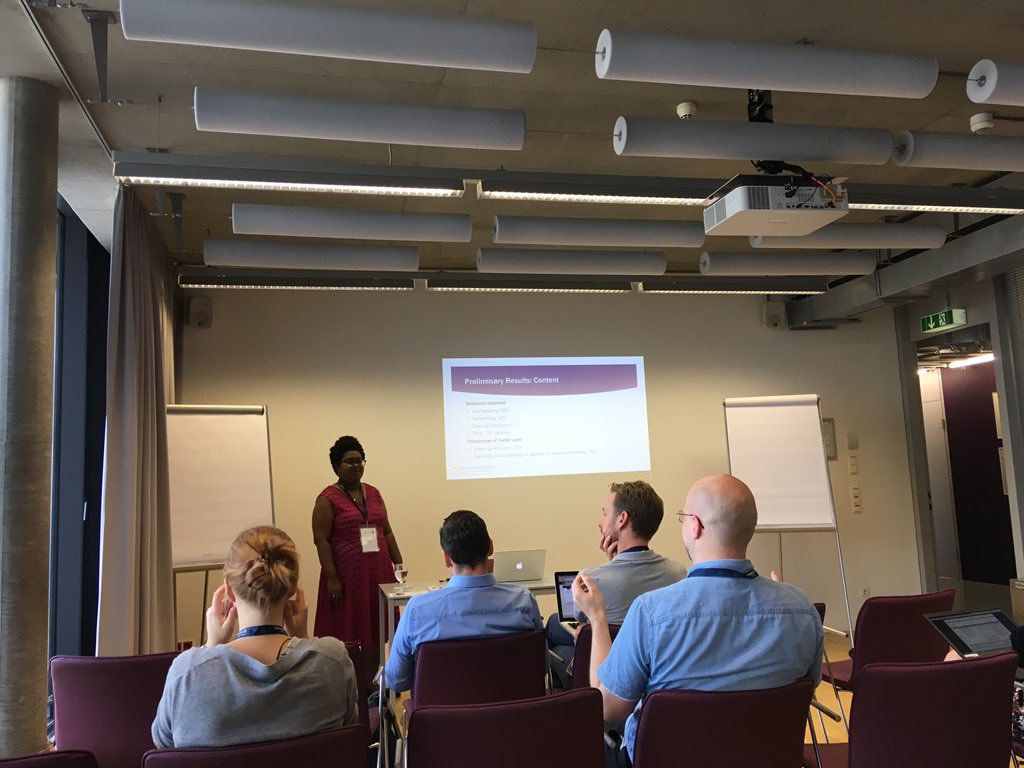 This conclusion comes from, "Government Engagement with the Civic Tech Community on Twitter: The Case of the New York City School of Data," which was published in the proceedings of the EGOV-CeDEM-ePart 2018 International Conference held at Danube University in Krems, Austria in early September.
"Social media have become spaces for engagement and interactions between government agencies, citizens, businesses, and civic organizations. Even in exchanges not created by government agencies, they play important roles and affect opinions and actions of multiple social actors," said lead author Crystal R. Charles. Charles is a Public Administration and Policy Ph. D. student in UAlbany's Rockefeller College of Public Affairs and Policy.
Rockefeller College Associate Professor and CTG UAlbany Research Director J. Ramon Gil-Garcia was a co-author of the paper.
CTG UAlbany – formerly named the Center for Technology in Government - is a research institute that helps transform public services through innovations in management, policy and technology.
To start their exploration the pair started with a simple question, "What role does government play in public deliberation about civic tech on Twitter?"
They then used data including the tweets, retweets, mentions, and profile information connected to the Twitter hashtag, #NYCSoData. The researchers also attended the New York City School of Data conference which focused on civic tech in early March, 2016. Overall, there were 438 accounts and over 2,000 unique relationships found surrounding the hashtag.
According to preliminary analysis, government accounts didn't necessarily start conversations, but they were well-connected participants in the middle of the conversations. Government accounts helped others form and inform opinions about and around the hashtag.
"There is more work to be done in unpacking the nuances of the theory and of using social media applications in government," Charles said. "[Many] studies and theoretical debates have stayed at the macro level, trying to test the public discourse argument as a whole. This means that it [was] necessary to apply deliberative democracy to the micro level of how government agencies can adapt their social media to facilitate deliberative democracy and unpack the nuances of the language used in social media posts."
"The overall purpose [of the work] is to re-conceptualize the opportunities and constraints of democracy, which can provide lessons on expanding opportunities for participation," Charles said.
This particular paper only focused on the preliminary results. The work is ongoing.
Now that the researchers know that government can play a major role on social media platforms, "as next steps we will begin content analysis to better understand different strategies for engagement and interaction. This will enhance our findings and expand on the theoretical and practical implications," Charles said.