Students from across the University at Albany work on variety of projects at research institute
Over a dozen University at Albany students from three different colleges participated in CTG UAlbany research projects this summer working on machine learning, pattern analysis, data visualizations, data governance, and much more.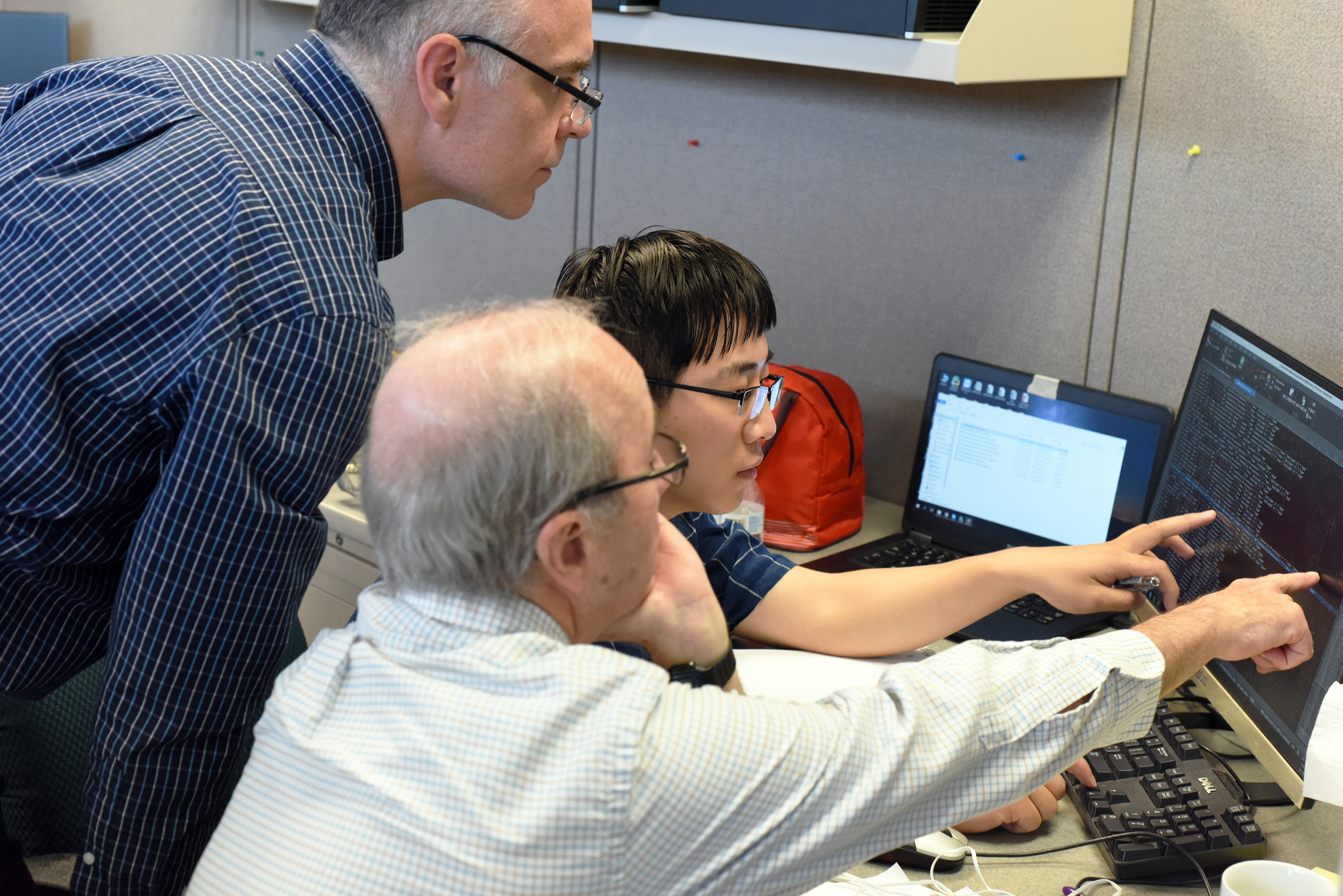 Much of the work was part of CTG's Student Technology Innovations Lab Experience (STILE) program, which offers funded graduate assistantships and student assistant positions through externally funded research and other projects. CTG UAlbany is an applied research institute that strives to transform public services through innovations in technology, policy and management.
"Often, we are so enamored with what is happening in the moment that we lose sight of future possibilities," said CTG UAlbany Director of Technology Innovation and Services Derek Werthmuller who oversees the STILE program. "STILE allows us to prepare the next generation of thought-leaders, innovators, and educators to be ready for future challenges, while also working on real problems."
Computer Science graduate students Akshay Guijjari, Pratik Pratik, and Sughan Babuji from the College of Engineering and Applied Science (CEAS) were on a team that worked to create a prototype system to help improve data analytics capabilities for New York state agencies.
Yongjin Choi and Youngsung Kim - graduate students from UAlbany's Rockefeller College of Public Affairs and Policy - along with Information Science Ph.D. student Yutian Feng from the College of Emergency Preparedness, Homeland Security and Cybersecurity (CEHC) all worked on developing new data management, analysis, and visualization techniques best suited for helping agency staff address important issues facing New York State and its citizens.
Beyond the first project, Computer Science graduate students Parth Patwari, Adil Alim, Shu Hu, and Baojian Zhou were part of a team that worked with the New York State Board of Elections to help strengthen the integrity of elections and voting data infrastructure.
The goal of the ongoing Voter Registration Visualization and Pattern Analysis Demonstration Prototype Project is to enhance the Board's current utility of its data through the development of visualizations and trend analysis demonstration prototypes.
"These types of projects require a combination of technical, organizational, and social skills, not to mention creative and innovative problem solving," said CTG Lead Developer Jim Costello who works with the students on a day-to-day basis. "The students are working in a real-world environment with programs such as Python, ArcGIS, Jupyter Notebook, R Studio, scikit-learn, Tableau, and SAS BI. These experiences are making them ready to compete for the best job opportunities."
Information Science Ph.D. student Xiaoyi Zhao participated in the development of four case studies of public libraries that are helping make their communities smarter as part of CTG's three-year IMLS funded project: Enabling Smart, Inclusive, and Connected Communities: The Role of Public Libraries.
Those case studies are scheduled to be published later this year.
Fellow Information Science Ph.D. student Yenisel Gulatee is a researcher on a multidisciplinary team improving emergency communications and preparedness in rural areas through a project in the upstate New York town of Thurman.
The team and the Warren County Office of Emergency Services aim to develop a platform that uses television signal white space to help collect, integrate, exchange and disseminate information to support emergency preparedness and response in rural areas.
The four-year project - funded by a $1.4 million grant from the National Science Foundation - is about to finish its first year.
Finally, Public Administration P.h.D student Iseul Choi continued to work with Gil-Garcia, CTG UAlbany Director Theresa A. Pardo, University of Washington Professor Jochen Scholl and University of Argentina Professor Elsa Estevez on an edited book highlighting the best work of the CTG-based Smart Cities Smart Government Research Practice Consortium.
"This summer's portfolio exemplifies CTG UAlbany - we have students from multiple disciplines working together on teams engaged in substantive research and innovation that integrates policy, management and technology, wrapped up in a focus on education," said Pardo. "Our students are engaged in the kind of team-based, interdisciplinary research and development that makes them uniquely prepared for the modern workplace."
While the summer immersion work has concluded, UAlbany students interested in getting hands-on experience working with CTG in the future are encouraged to visit ctg.albany.edu.