---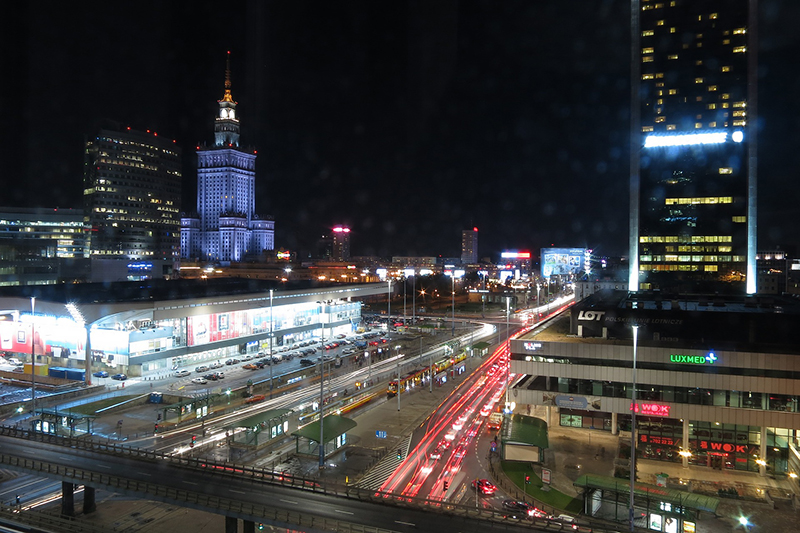 For more information on the Consortium please contact Meghan Cook at mecook@albany.edu.
The Smart Cities and Smart Governments Research-Practice Consortium is a robust global smart cities research community that focuses on innovations in technology, management, and policy that change the fabric of the world's cities.
Through networking and connected research, the Consortium shares ideas, new knowledge, research, and practice innovations in the interest of increasing opportunities for all who live, and work, in these cities.
The SCSGRP Consortium is based at the Center for Technology in Government at the University at Albany, State University of New York.
The Consortium
Formally connects those engaged in cutting-edge research on smart cities
Supports the development of a connected smart cities research community
Creates a foundation for interdisciplinary and multi-national research teams
Provides a network to support knowledge sharing
Frank Bannister - Trinity College of Dublin (Dublin, Ireland)
Beatriz Barreto Brasileiro Lanza - Pontificia Universidade Catolica do Parana (Curitiba), UniFCV (Maringa) and UNISUAM (Rio de Janeiro, Brazil)
Maria Alexandra Cunha - Fundacao Getulio Vargas (Sao Paulo, Brazil)
Elsa Estevez - Universidad Nacional del Sur (Buenos Aires, Argentina)
Olga Gil - Universidad Complutense de Madrid (Madrid, Spain)
Sherri Greenburg - The University of Texas at Austin (Austin, Texas, United States)
Tomasz Janowski - Gdansk University of Technology (Gdansk, Poland)
Charles Jennings - City University of New York (New York, New York, United States)
Hans Jochen Scholl - University of Washington (Seattle, Washington, United States)
Atreyi Kankanhalli- National University of Singapore (Singapore)
Euripides Loukis, Yannis Charalabidis - University of the Aegean (Lesvos, Greece)
Marie Ann Macadar Moron - COPPEAD – UFRJ (Rio de Janeiro, Brazil)
Andrea Maurino - University of Milano-Bicocca (Milan, Italy)
Albert Meijer - Utrecht University (Utrecht, Netherlands)
Ulf Melin - Linkoping University (Linkoping, Sweden)
Sehl Mellouli, Jacqueline Corbett - Laval University (Quebec City, Canada)
Andreea Molnar - Swinburne University (Melbourne, Australia)
Evert-Jan Mulder - PBLQ (The Hague, Netherlands)
Taewoo Nam - Sungkyunkwan University (Seoul, South Korea)
Adegboyega Ojo - National University of Ireland (Galway Republic of Ireland)
Theresa Pardo, Meghan Cook, J. Ramon Gil-Garcia, Luis Luna-Reyes, Mila Gasco-Hernandez - CTG UAlbany (Albany, New York, United States)
Marco Antonio Peres Useche - Externado of Colombia University (Bogota, Columbia)
Gabriel Puron Cid - Centro de Investigacion y Docencia Economicas, A.C. (CIDE) (Aguascalientes, Mexico)
Marius Rohde Johannessen, Lasse Berntzen - University of South-Eastern Norway (Kongsberg, Norway)
Manuel Pedro Rodriguez Bolivar - University of Granada (Granada, Spain)
Rodrigo Sandoval - State Autonomous University of Mexico (Toluca, Mexico)
Amitrajit Sarkar - Ara Institute (Canterbury, New Zealand)
Margit Scholl - Technische Hochschule Wildau (Berlin, Germany)
Delfina Soares, Soumaya Ben Dhaou, Mercy Makpor, Morten Meyerhoff, Judy Backhouse - United Nations University Operating Unit on Policy-Driven Electronic Governance (Guimarães, Portugal)
Ralf-Martin Soe - Tallinn University of Technology (Tallinn, Estonia)
Gabriela Viale Pereira - Donau-Universitat Krems (Krems, Austria)
Gianluigi Viscusi - Imperial College London (London, United Kingdom)
Tung-Mou Yang - National Taiwan University (Taipei, Taiwan (R.O.C.))
Lei Zheng - Fudan University (Shanghai, China)
---